Marilyn Heward Mills was born in Switzerland in 1968 to a Swiss mother and a Ghanaian father. She grew up in Accra, Ghana and came to England to study law at Durham University in 1988. She qualified as an English solicitor and a member of the New York Bar, and practised English and US law in the City of London for many years until she decided in 2003 to concentrate on writing. She lives in South London with her two children.
For further information visit Marilyn's website at www.marilynhewardmills.com.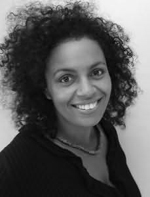 The Association of Foreign Spouses
Marriage to a handsome Ghanaian architect has brought Eva far from the quiet English countryside. He had made it sound heavenly: an easy, warm life, jovial people, exotic food, vibrant colours, a fascinating culture. The reality was quite different. The heat and humidity sapped her energy; the general hardship drained her of vitality; the foreign culture still bewildered her. But Eva has her friends – Dahlia, Yelena and Margrit – all of them strangers in a foreign land, who through the years have relied on each other to fill the gaps left by distant relatives...
First published by Little, Brown in 2010.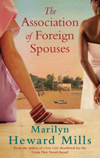 Cloth Girl
Cloth Girl was nominated in the First Novel category of the Costa Book Awards 2007.
Matilda Quartey is fourteen years old when sophisticated Gold Coast lawyer Robert Bannerman sets eyes on her and resolves to take her as his second wife. For Julie, his first wife, it is an intolerable insult; for Matilda it is an abrupt end to childhood. Meanwhile, Audrey Turton is appalled by her new life in Africa. Anger makes her reckless as she drinks away the days, dreaming of home...
– Marilyn Heward Mills' first novel was published in hard cover in June 2006 by Little, Brown and in paperback by Sphere in October 2007.